A Sunday with the Syriac Orthodox Church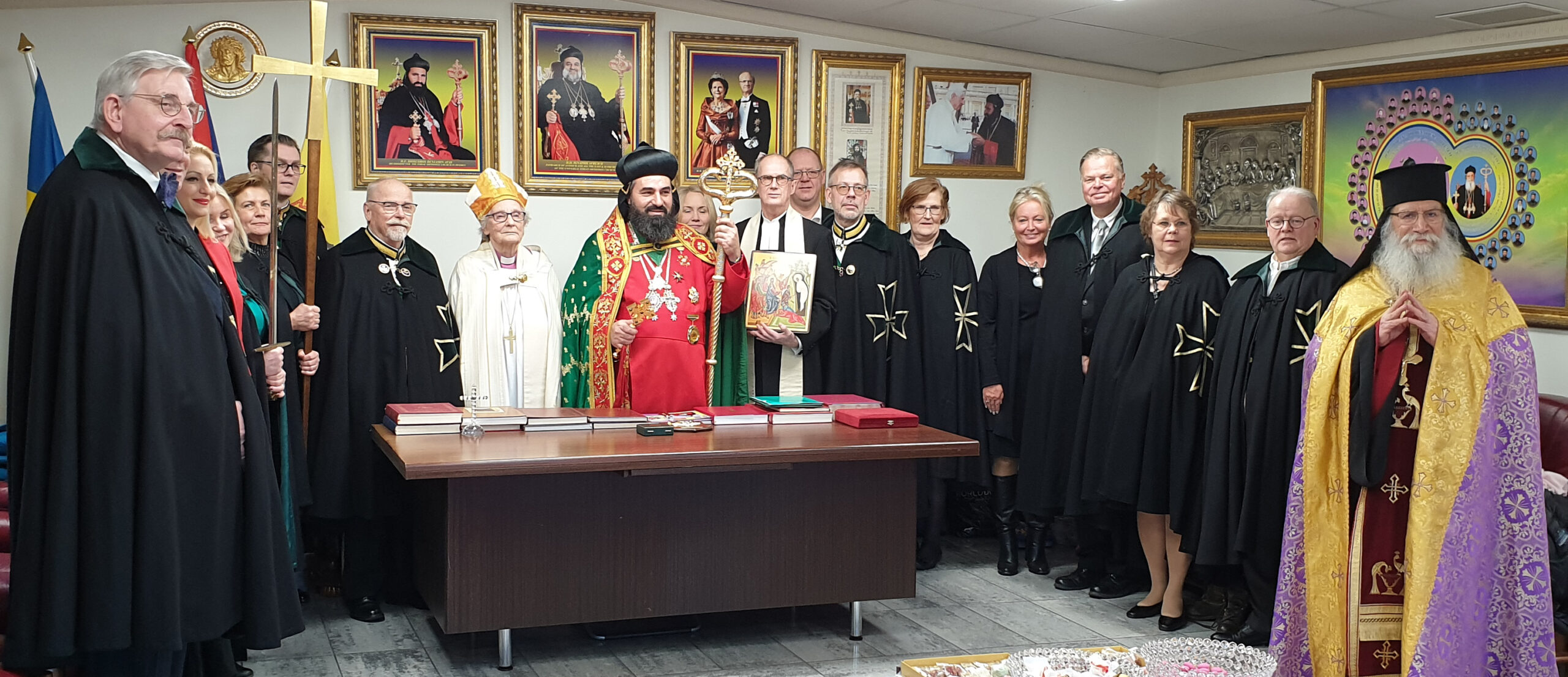 This past weekend was filled with celebration and joy! His Eminence Archbishop Benjamin Atas invited representatives from the Swedish Grand Priory of the Military and Hospitaller Order of Saint Lazarus of Jerusalem and Steps for Christianity to the Syriac Orthodox Church in Södertälje.
All together we celebrated Jesus entering the Temple. We also celebrated the Archbishop being decorated by the Order for working tirelessly with his ecumenical projects. It is a well known fact that His Eminence is focusing on Christian unity in everything he is doing and his generous love for each and all is ever present.
The acknowledgement of his efforts is very befitting the Archbishop and it was quite something to experience the acklamation from the cathedral which was full to the brim, there must have been over 800 people there!
As always when celebrating with the Syriac Orthodox Church in Södertälje the festivities after the service are for the history books. The generosity and hospitality is overwhelming. We shared many good stories and laughs together and when all was said and done we retired very pleased indeed.
Steps for Christianity was also mentioned in the speeches and the project is now getting some really good traction! During the weekend the project management team was strengthened with a new member. This new member will get a separate presentation in a couple of days.
We all went home with a wonderful feeling inside and we have some news to give you as a result of the weekend. Stay tuned so you don't miss it!