THE WALK
8 Million Steps for Christianity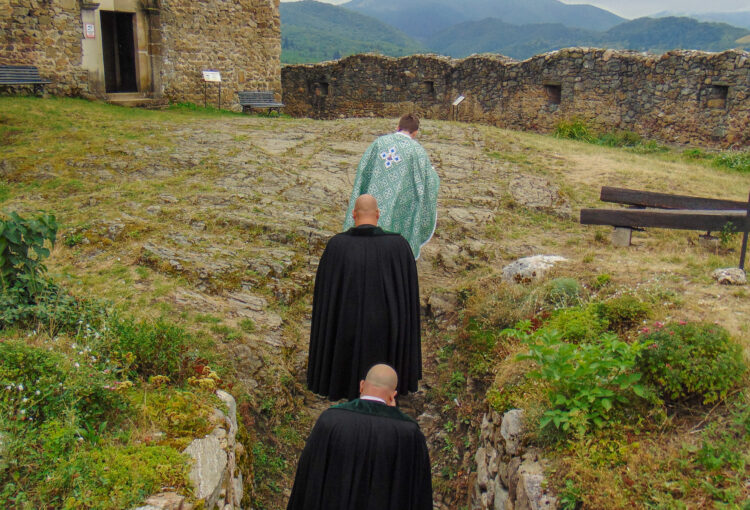 Our project goal is to achieve eight million steps, representing the distance from the doorstep of our project director's (Jörgen Nilsson) home in southern Sweden to Jerusalem, and the eight million dollars we have pledged to raise for charitable causes in defense of Christianity.
When the project first began in 2019, our original goal was to walk the duration of Europe and the Middle East to Jerusalem. A distance which was accomplished in the 2012-2013 pilgrimage from Sweden to Jerusalem, using the traditional overland route to Jerusalem, as was used in Medieval times.  
Due to the outbreak of the COVID-19 pandemic in 2020, in the summer of 2021 it was determined that the eight million steps would now be covered through a collective effort. Done at different places and locations throughout the world. The following is our official record of recognized pilgrimage treks for Steps for Christianity.
Join or organise a fund raising walk in your area! Contact steps@towardsjerusalem.org
Upcoming Walk Autumn 2023
Steps Team Member Dan Koski will be leading the next Steps for Christianity Walk in Autumn of 2023, heading through Latvia, Estonia and Finland.  Interested in joining? Contact
dan@towardsjerusalem.org
  More updates forthcoming!
'Take the up the cross, and follow me.'
A pilgrimage through Lithuania occurred in early October 2022, beginning in Vilnius. A hike to the Hill of the Three Crosses above the Old Town of Vilnius to the shrine dedicated to the Virgin Mary at the Gate of Dawn was completed at dawn, followed by a departure by train to Šiauliai. From the Cathedral of Saint Peter and Paul in Šiauliai to the Hill of Crosses, where over a quarter million
wooden crosses and other devotional items are placed by pilgrims from across the world, the pilgrimage was completed on foot.
Marš Mira Memorial Walk
Steps for Christianity founder and Walker Jörgen Nilsson participated in the annual Marš Mira memorial walk from Nezuk to Potočari in Bosnia, in memory of the victims of the Srebrenica Genocide during the Bosnian War.  
2022 January: Banat, Romania
18,000 Steps
Ad Majorem Dei Gloriam.
A pilgrimage to the Roman Catholic basilica of Radna and the ruins of Siria hilltop fortress took place was undertaken, with a vigil in the Greek Catholic Chapel of Mary Magdalene in Timișoara.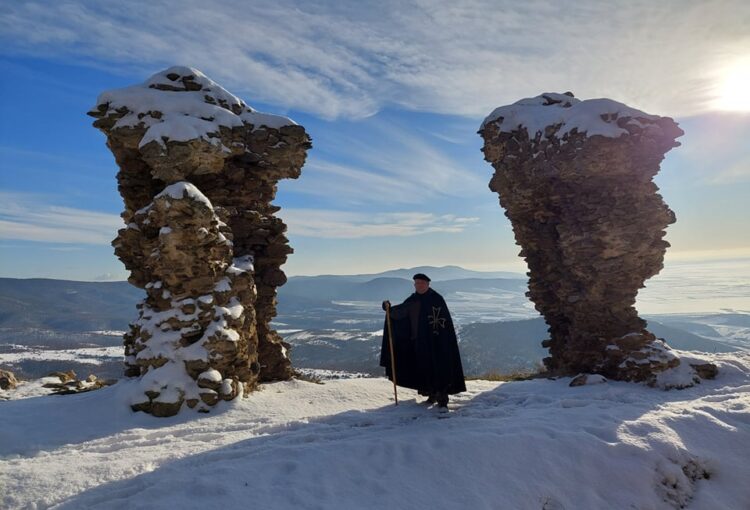 2021 August: Transylvania, Romania
32,000 Steps
A Mighty Fortress is Our God.
The inaugural Steps for Christianity hike occured in the city of Hermannstadt and the village of Michelsberg in the region of Transylvania, culminating in a vigil by the Military and Hospitaller Order of Saint Lazarus of Jerusalem in the hilltop Medieval church in Michelsberg.