Meeting with the Syriac Orthodox Church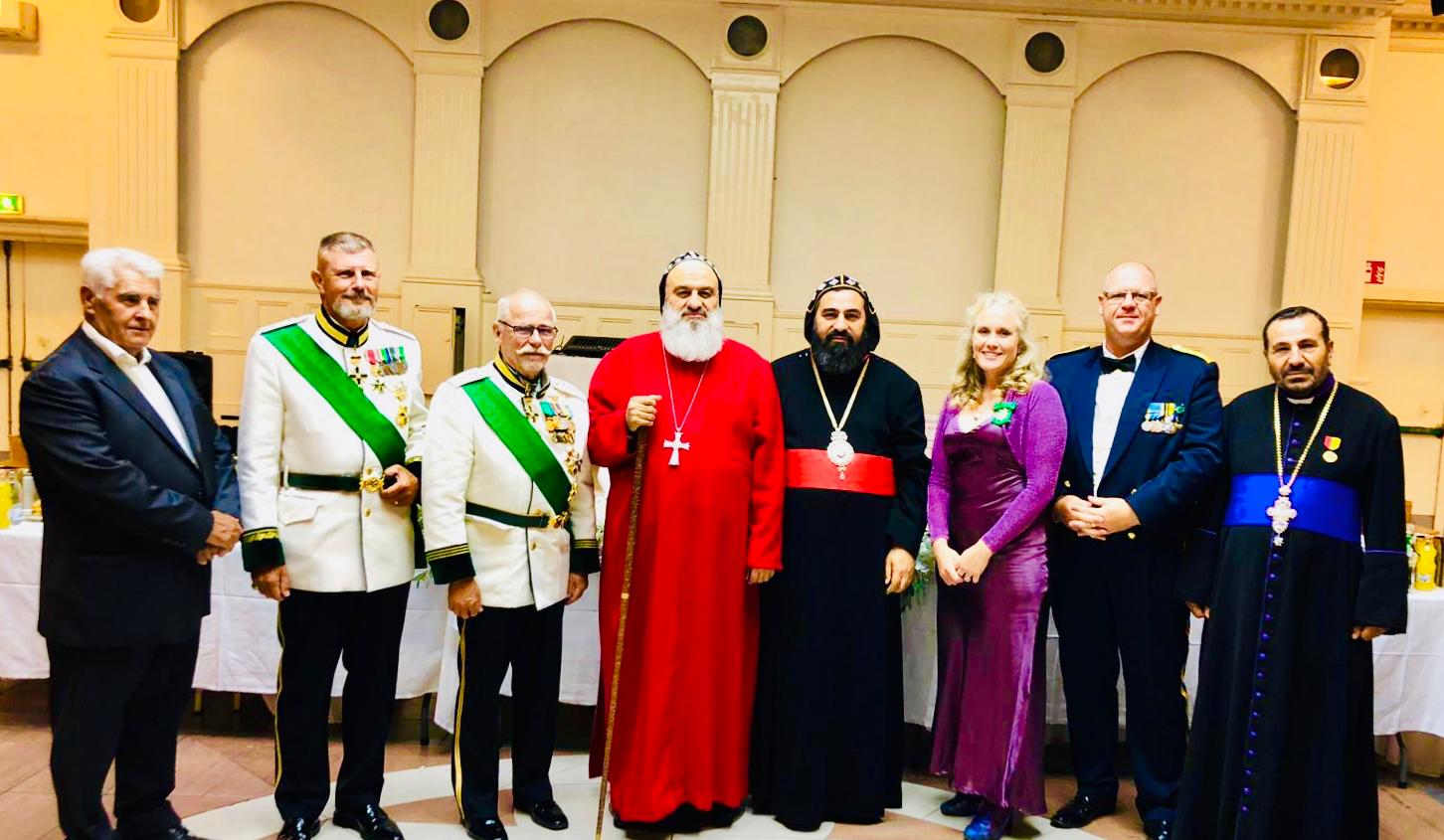 A huge leap forward for Steps for Christianity has been taken! Rebecca and I participated in the fifth anniversary SYGG 2019 in Södertälje. SYGG stands for Soryoyo Youth Global Gathering and it is just what it says, young members belonging to the Syriac Orthodox Church gather a week each year to have fun, learn about the church and their heritage and to have even more fun.
During these events we participated together with a delegation from the Order of Saint Lazarus and we were given a rare and marvelous private audience with His Holiness, Patriarch Ignatius Aphrem II, father of fathers,
head of Syriac Orthodox Patriarchate of Antioch and All the East.
We are proud to say that His Holiness has given the project his blessings! We also received the blessings and heartfelt support from His Eminence Archbishop Benjamin Atas, Metropolitan Patriarchal Vicar for the Syriac Orthodox Church in Sweden. Working together will be a fantastic opportunity to further enhance this huge fundraising project!
Now we strive on and getting the operational funds in place before the "GO – NO GO"-date January 31 is front and central right now.