Completed fundraising goal!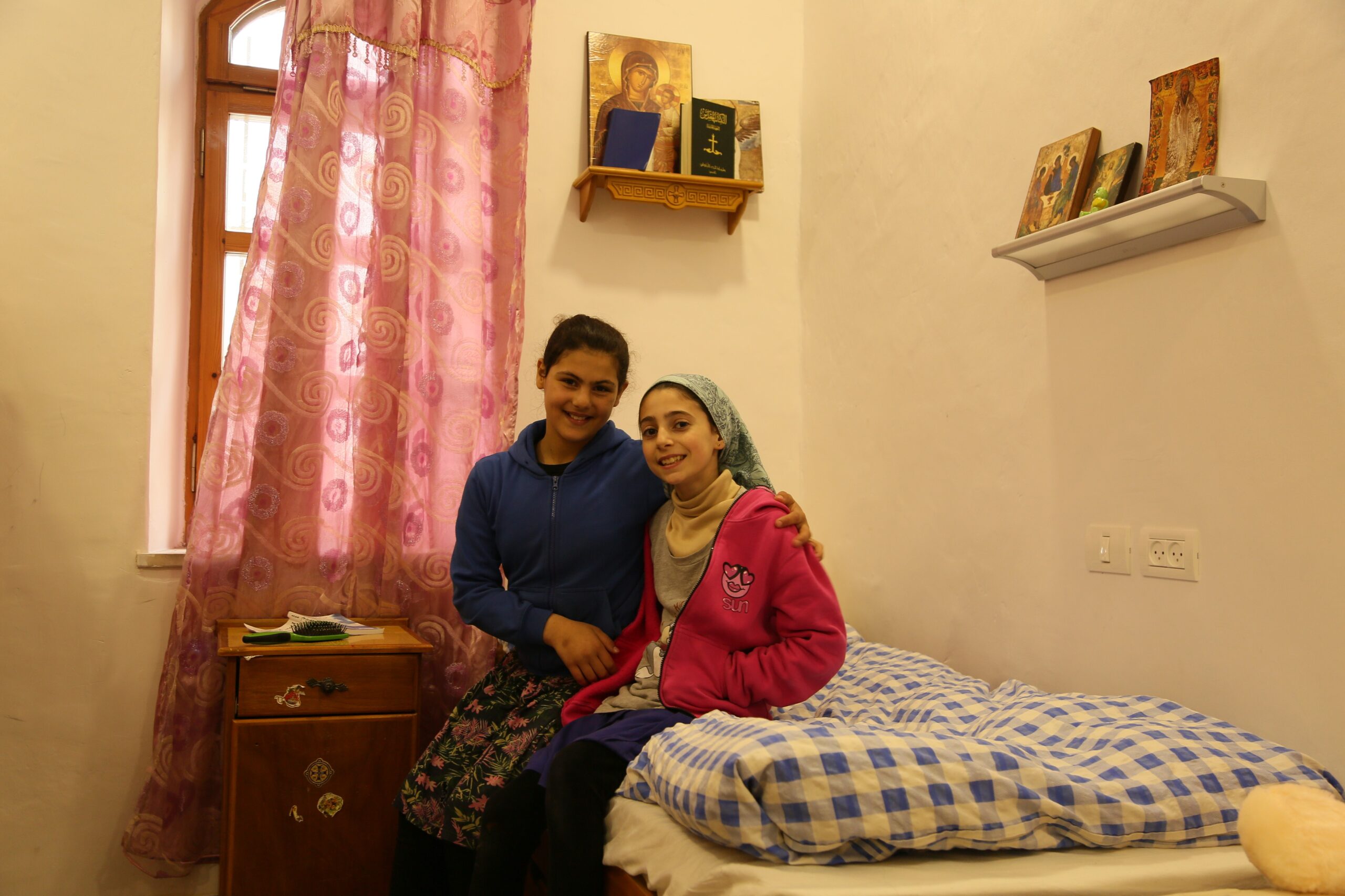 This month, Steps for Christianity announces its first completed fundraising goal for the Bethany Orthodox School for Girls in Bethany/Al-Azaria, on the eastern hillside of the Mount of Olives in Jerusalem. In 2016, Steps for Christianity team member Dan Koski began fundraising for completion of a Boarding Room for the School, with $15.500 needed to be raised to cover renovation costs for one of three rooms.
Working with other donors to reach the target goal of $15.500, Steps for Christianity set an informal project completion by Palm Sunday, 2020.   Thanks to the efforts and generosity of donors in Europe, the UK, and North America, this project has now been completed ahead of schedule, with Steps for Christianity raising $2950 of the total amount.
The boarding rooms are located in the residency wing of the Boarding School, which is overseen by the Community of the Resurrection of Christ, who themselves are part of the convent of Mary Magdalene of the Jerusalem Ecclesiastical Mission of the Russian Orthodox Church Outside Russia. The boarding rooms are used by Christian girls from difficult family circumstances who remain with the Community for most or all of the year as they receive care and education provided by the Community. Over a century old, the rooms were in considerable need of renovation.
The last payment for the project was made in mid-September, 2020, and the project is now completed. Another charitable organization is covering the renovation of another room, while a third will be renovated pending its need based on the number of boarders.
Steps for Christianity is being asked by Bethany School to coordinate efforts for completion of payment for a playground, dedicated in 2019. Fundraising efforts will begin December 1st, 2020, with a target amount of funds to be announced.
Our work has just begun, but we thank all those who have helped us make this first STEP towards our goal. This autumn, consider making an Advent Pledge in December for Bethany School or another of our charitable projects, and help us reach our next STEP on the journey towards Jerusalem.