18,000 Steps Walked in Banat, Romania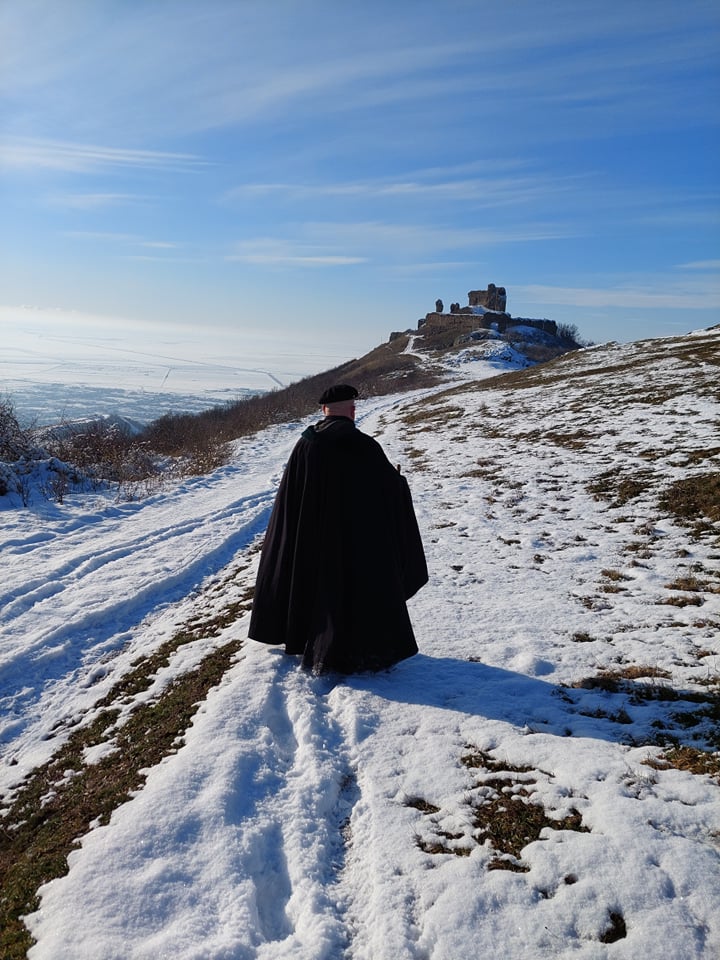 Steps for Christianity began its 2022 activities in Banat, Romania, with three days of pilgrimage in and around sacred and historic places of interest. Steps team member Dan Koski OLJ hiked 18,000 steps on the coldest days of January, visiting Radna Basilica, Izvorul lui Miron – Românești Monastery, Șiria Fortress and other places of pilgrimage. This pilgrimage was co-organized by our newest Steps pilgrimage member, Rev. Ionut Blidar of the Greek-Catholic Church of Romania, and included a vigil service for the sick at its conclusion.
With our August 2021 pilgrimage to Transylvania, we have now logged 50,000 Steps Towards Jerusalem.
As we adjust to the reality of an extended pandemic, Steps will be restructuring its eight million steps goal so that pilgrimages are undertaken by individuals across the world, with regional and national destinations. Our website will soon reflect this new strategy, and explain how anyone can participate in their own way.
This pilgrimage was entitled Ad Majorem Dei Gloriam: For the Greater Glory of God. May it be so in all that we do!