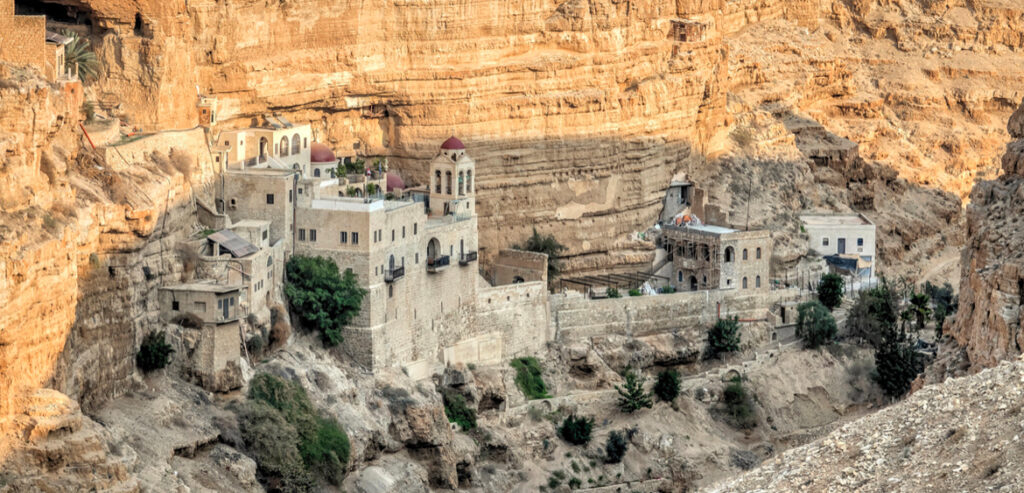 Water for St George – Wadi Qelt
A Source and Resource for Life!
Water systems for the area are of ancient construction with rain water canals running alongside the mountain and throughout the valley. Water is collected in an elaborate network of cisterns and is conserved for use during the dry season. Conservation of this water is paramount in anticipation of scarce rains limited to the winter months.
This project will focus on the canal system to the West, towards Jerusalem. The aim is to divide this extensive system of numerous canals, reaching both east and west, into manageable parts. A thorough assessment has been carried out to ensure the most urgent work is undertaken first. Over time the water supply system will need continuous repair and maintenance and new projects will be necessary.